Welcome

Welcome to the Acchi Kocchi Wikia, a Wiki dedicated to everything about the anime series Acchi Kocchi that anyone can edit. This Wiki aims to collect information Acchi Kocchi and all material related to the series. Please help us by creating or editing any of our articles! We currently have 54 articles and 309 images on this wiki. Remember to visit the Characters for more infomation on your favorite characters in Acchi Kocchi!

Navigation

About this wiki • New pages • Categories • Help Wiki • Charcters • Episodes
Most Recent Anime Episode
Acchi Kocchi OVA
The latest episode Acchi Kocchi OVA is up! Check it out!
Who would make the best couple in Acchi Kocchi? ?
Official Sites
Acchi Kocchi AnimeJpn - The official Acchi Kocchi site with up-to-date information on anime and its releases.
General Sites
Featured Article of the Month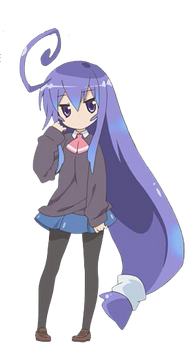 Tsumiki Miniwa (御庭 つみき Miniwa Tsumiki) is the main female protagonist of Acchi Kocchi. She is a student at the Nekoge Prefectural High School, along with Io Otonashi, Mayoi Katase, Hime Haruno and Sakaki Inui.
Main article: Tsumiki Miniwa
---
Ad blocker interference detected!
Wikia is a free-to-use site that makes money from advertising. We have a modified experience for viewers using ad blockers

Wikia is not accessible if you've made further modifications. Remove the custom ad blocker rule(s) and the page will load as expected.